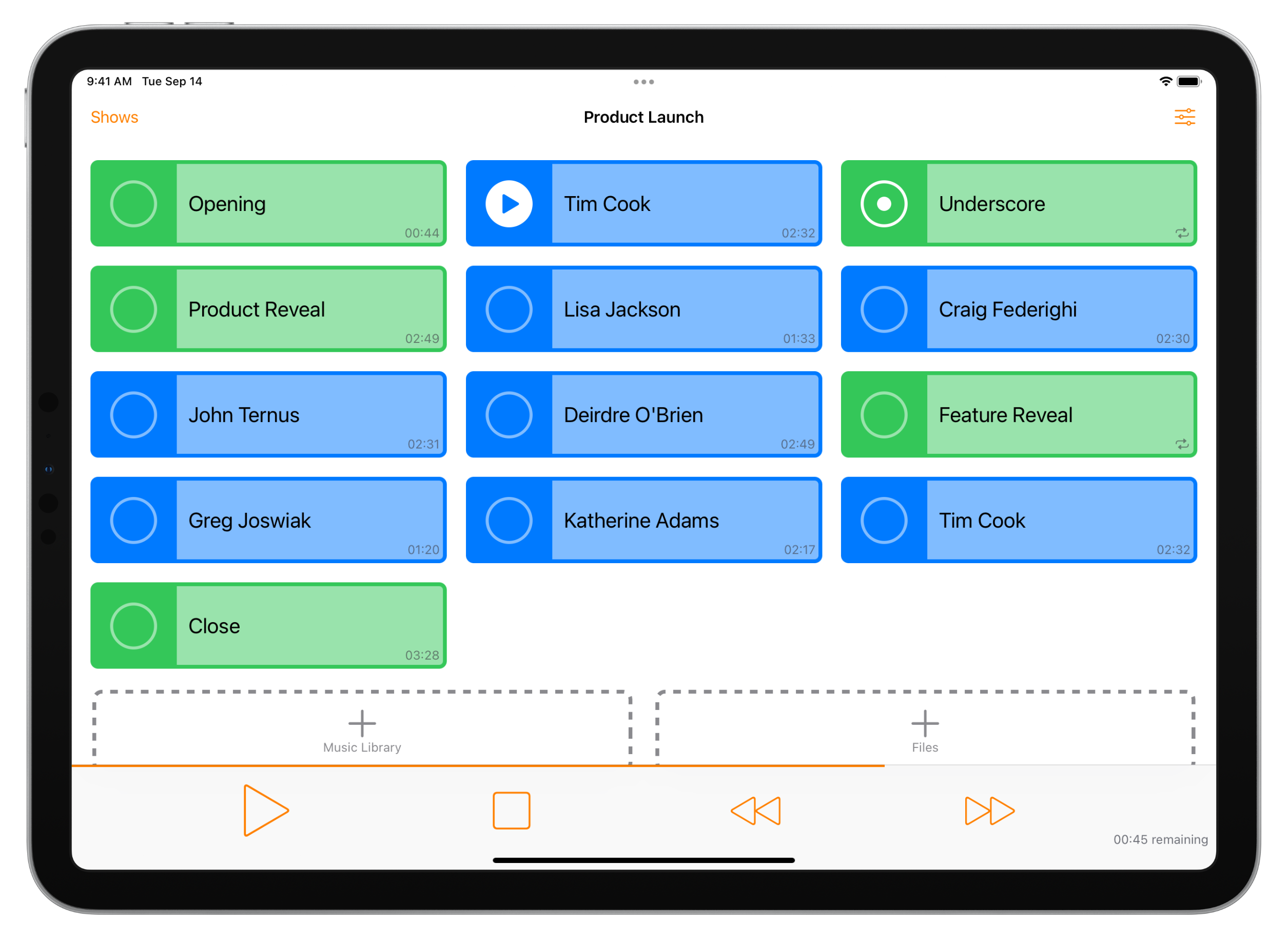 Stingtk is now Sting Pad! Completely re-written to support iPadOS.

Designed to provide every audio professional with a fast and simple toolkit for audio playback at live events. Loading music and audio shouldn't be a faff, nor should setting a cue point, looping a song or organising your show. Sting Pad 3 continues where Stingtk 2 left off, with over a decade's worth of development and real world testing to create a simple but powerful workflow for audio stings on iPad, iPhone and iPod Touch.

Comedy Nights, Conferences, Product Launches, Award Ceremonies, School or Church Events and many more.

Add an Unlimited number of Stings

Instant playback of Walk-up Music and other Sound Cues.

Load audio from your local Music Library or Files app.

Quickly Trim your Stings by dragging the Start and End handles.

Create a Looping Sting with a single toggle.

Store your edits in-app with reusable Presets.

Organise your show with Labels and Colours.

Trigger in any order or as a playlist.
When paired with a multi-channel audio interface, Sting Pad can be run in Split View on iPad alongside your music app of choice allowing you to independently control the levels of the background music and stings into your mixer.

We recommend enabling airplane mode and flicking the mute switch on, neither of which will silence your music, and will allow your show to run without the worry of any notifications ruining your show's big moment.

Note: Sting Pad requires that you have purchased any music you would like to load and to download it on the device.